Udemy – Absolute Beginners Substance Painter course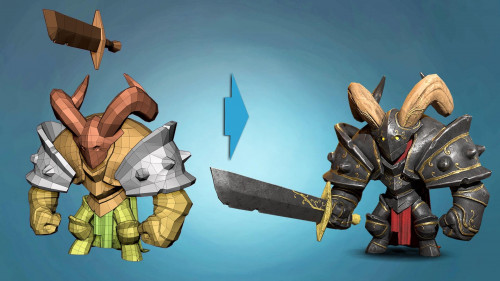 Absolute Beginners Substance Painter course | 4.1GB
Learn the basics of Substance Painter, baking and texturing. As a bonus – rendering in Marmoset!
So you have probably heard about this program that everyone talks about when it comes to texturing. It is used for movies, for games and for both characters and environment. And you maybe want to see what is it all about? Then this course is probably right for you.
My name is Niko, and i am a character artist for more than a decade now. In this course i will show you how to start working with Substance painter and make a nice good looking textures for your models by making a metal armour, horns, gold inlays and gowing eyes for our knight model here.
In this course we will learn:
– Exporting the high poly meshes from Zbrush
– Exporting the low poly mesh from 3dsMax
– Basics of Substance painter
– Importing the meshes in to Substance painter
– How to bake the textures in Substance painter
– Making metal armor material
– Playing with dust and scratches
– Making fabric material
– Making emissive glowing eyes
– Exporting textures for UE4
– Importing the model and textures in Marmoset Toolbag
– Learn all about Marmoset Toolbag
– Rendering our model in Marmoset with lights and making a turntable
Download link:

Links are Interchangeable - Single Extraction - Premium is support resumable