The Handbook To Affiliate Marketing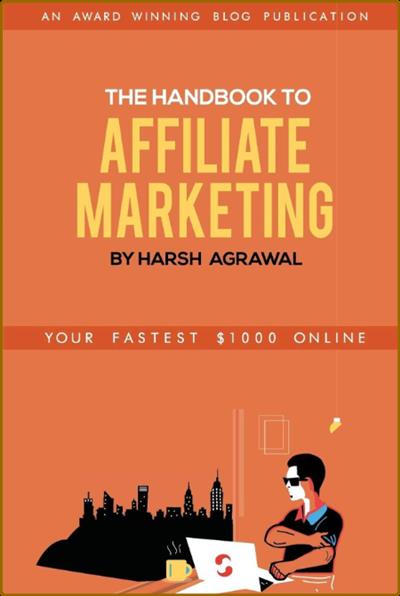 The Handbook To Affiliate Marketing
pdf | 11.99 MB | English | Isbn:‎ 107602081X | Author: Elliot Myers | Year: 2019
Description:
Affiliate Marketing offers Advertisers the opportunity to reach millions of relevant Consumers and only pay a Marketing cost when a Consumer makes a purchase.
Affiliate includes some of the most visited websites in the world and offers Advertisers a low-risk, cost-efficient way to sell their products and services.
It is trackable and transparent, and all activity can be viewed in near-real time to assess and optimise performance.
This book explains how to create a successful Affiliate Marketing Channel and can help almost any Business that trades through the internet.
The benefits of reading this book:
Practical steps and advice on how to launch, structure, scale and manage Affiliate Marketing.
Learn how to reach and convert potential Customers on the unique Cost per Acquisition model where there is no Marketing cost until a sale occurs.
Discover a new way to grow sales in your native Market and expand into international markets through Affiliates.
Get advice on how to work with various Affiliate types and commercial options.
Find out how to do B2C and B2B Lead Generation Campaigns through Affiliates.
Both newcomers and experienced persons can learn from the easy to understand and apply, methods and strategies.
Why this book matters:
There is a lack of information to help Advertisers with Affiliate Marketing. This book is the beginning of the author's ambition to create resources that enable Advertisers around the world to grow their Business through Affiliates.
Who this book is for:
Marketers
Students
Business Owners
Strategists
Affiliates
Educators
Media Planners and Buyers
Journalists and Commentators
Trade Bodies and Business Support Groups
Persons interested in learning about Marketing
Government and Non-Government Organisations
Author Profile:
Elliot Myers is an Affiliate Marketing Consultant and has experience in Affiliates with global banks, national telecom providers, household electronics brands, and leading retailers in both B2B and B2C.
He has worked on all sides of Affiliate and has worked for a Network, Agency, Business and Affiliate across a diverse range of industries, products and services.
Elliot wants more Businesses to be able to benefit from Affiliate Marketing and is creating resources like these to raise the profile of Affiliate Marketing.
He currently lives and works in Birmingham, England and owns an Affiliate Marketing Consultancy Company he founded in 2019.
Category:E-commerce Professional, Two-Hour Teen & Young Adult Short Reads, Two-Hour Business & Money Short Reads
Download link:All links had been backup. Please contact me to donate and recieved links
Mailto: phantony1111(at)gmail[dot]com